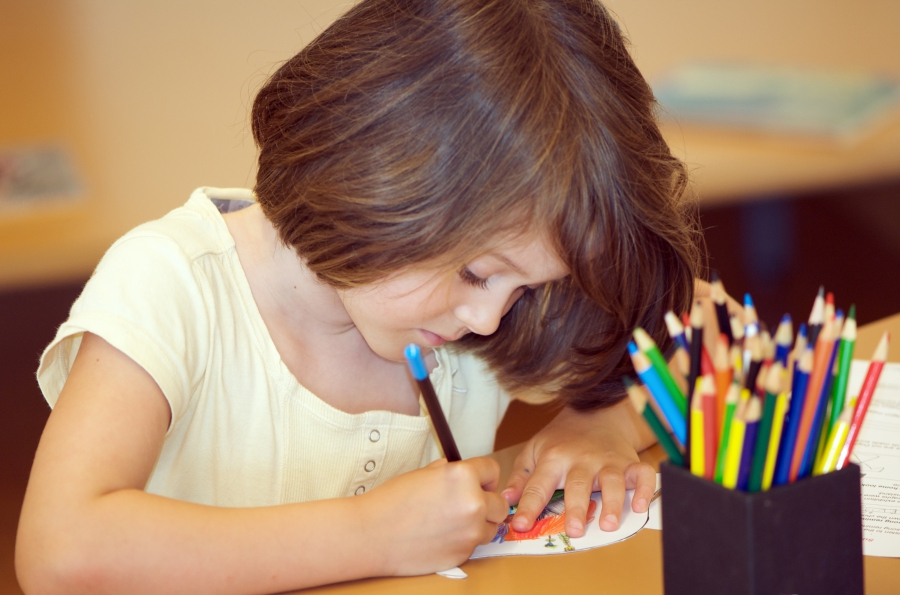 Preschool is a huge transition for your child—but it doesn't have to be a difficult one. In this blog, the Dyer child care center team at Wonder Years Learning Center will give you some tips to help your child transition into preschool so they can learn essential skills and enjoy their preschool experience.
Use play to learn crucial skills.
Children who are four or five years old are incredibly active and physical in nature—in fact, it's how they learn! Learning by playing and exploring helps young children develop motor skills and strengthen positive cognitive and social behaviors—and you can use this fact to your advantage when preparing your child for preschool!
Before you child heads to their first day of preschool, have some "playtime" with them to teach them important skills that they'll need. Make them show you how they put their backpack on, ask for attention from a teacher or friend, and sit quietly to wait for their teacher to give instructions (this might be the hardest task of all). Going through the motions of good preschool behavior will be much more memorable for your child than if you were to lecture them—and since you're masking this learning opportunity as playtime, they'll be much more likely to have fun, pay attention and learn new skills!
Pay a visit to the preschool.
It's perfectly natural for children (and humans in general) to have a fear of the unknown. Your child might be scared about going to preschool, especially if they have no visual idea of what preschool is—they might think it's a dark, scary place! (It's not.)
This is why it's so important to bring your child to the preschool facility before preschool is in session. They'll have a much better idea of what to expect once they see the preschool space and meet their teachers—and more often than not, they'll be excited by the bright colors toys, and excitement that fill the space!
If you wait for a while to show your child their preschool (or worse, wait until the first day of preschool), your child's anxiety might grow over the waiting period before school begins. Why not give them idea of what preschool is like well in advance?
Deal with your feelings.
It doesn't matter which side of the fence you're on—going to preschool can bring about feelings of anxiety for the child and the parent. Young children going to preschool for the first time are getting their first real dose of daily social interaction—they must get to know their instruction and their peers while learning, playing, and discovering the ins and outs of school and life. This can be stressful for kids (especially the shy ones) at first—and the separation from their parents can be emotionally difficult, too.
But if there's someone who is more stressed than the child when it comes to preschool, it's the parents. It can be heartbreaking for parents to send their kids to school for the very first time—plus, there are plenty of trust issues to deal with here. It's hard for anyone to put the well-being and educational progress of their child into the hands of a stranger, especially if the child already seems stressed about the situation.
Regardless of your feelings or the feelings of your child, this is a rite of passage that all children (and parents) must go through. Preschool has been proven to jumpstart your child's learning development through kindergarten and beyond, and it helps them prepare for the social and academic challenges elementary school can bring. Even if it's difficult for you as the parent to let go, it's the best (and only) option for the well-being and development of your child.
---
That's it for part 1 of our series on preparing your child for preschool. Stay tuned for part 2, and read our other blog posts in the meantime!